Here are more works of our Chinese summer campers. They are required, as part of their lesson, to write a summary/journal of their experiences at camp. Most of them can write very well depending on their level of Chinese skills. And they surely can draw!
Chinese Summer Camp will be running for one more month and the next intakes would be between July 30 and Aug 6. Parents who want to send their kids to our camp should sign up soon to confirm their spot.
It will be fun, we promise!
何佩君 (Hé Pèijūn)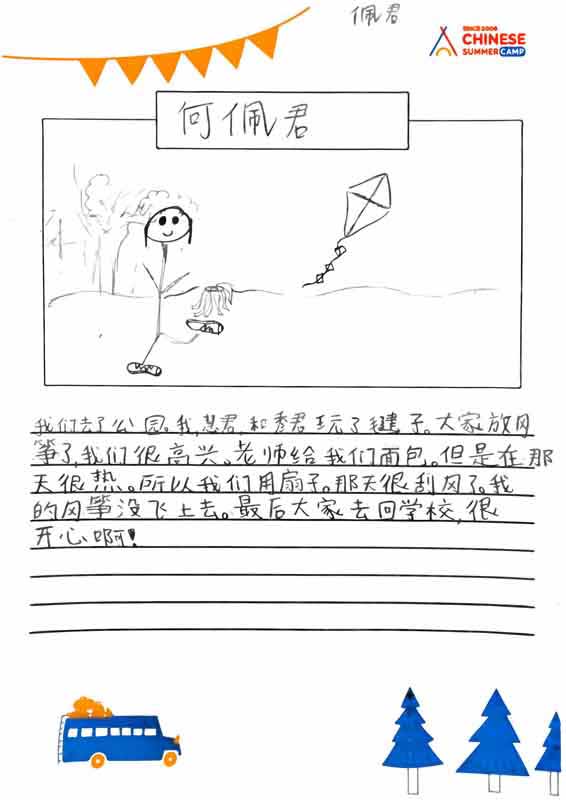 李菲莉 (Lǐ Fēilì)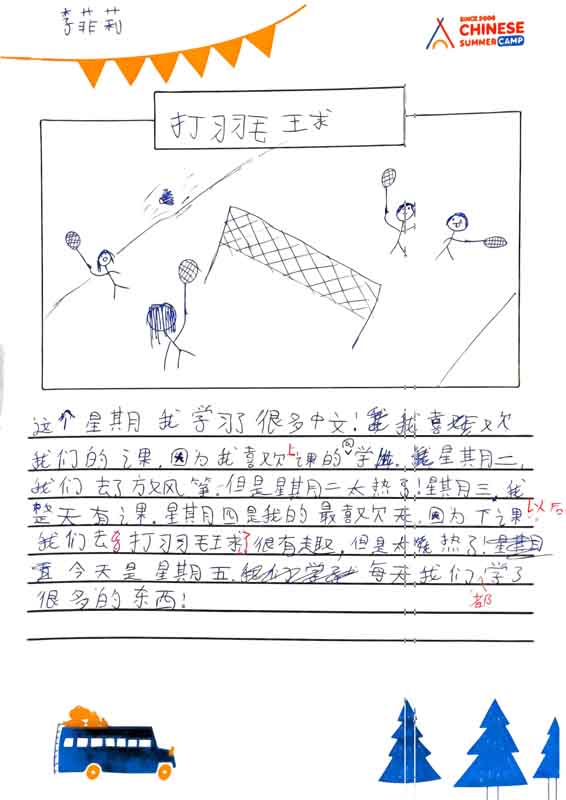 素菲亚 (Sophia)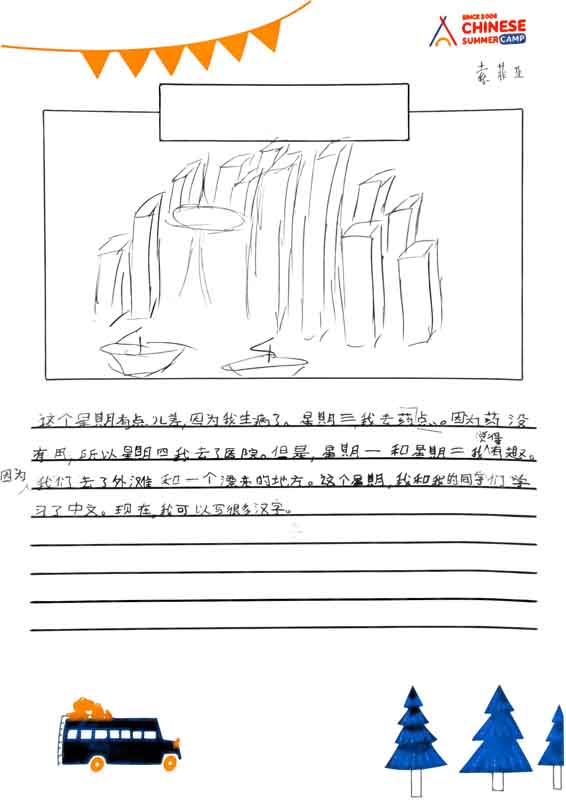 Lily A.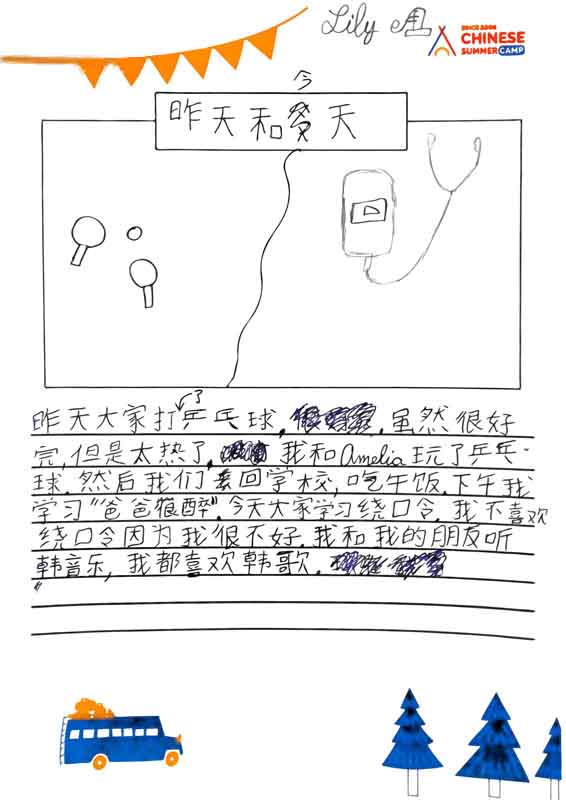 赖宏伟 (Lài Hóngwěi)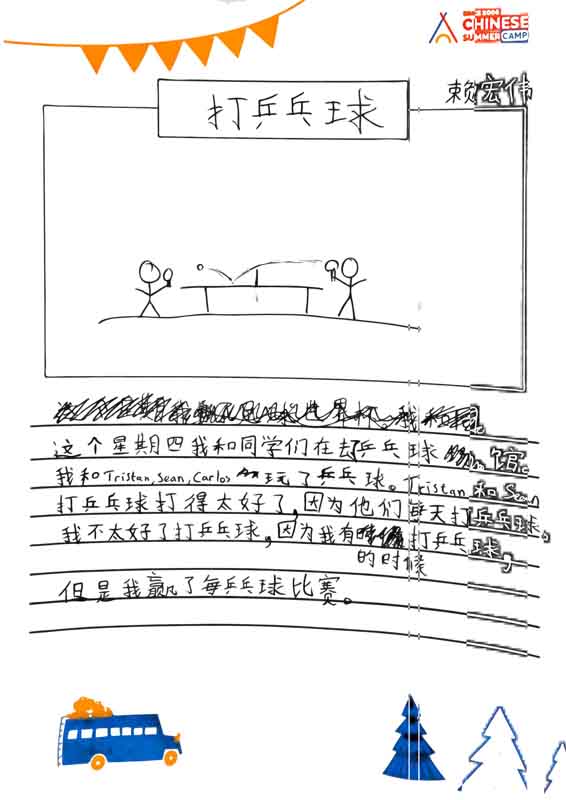 乔治 (Qiáozhì)