June was such a great month at Summer Camp!
Campers participated in various cultural activities, and workshops, and field trips.
But the highlight of Camp experience is, of course, Chinese classes — action-packed language lessons that won't leave even the shy campers out of chance to speak Chinese and practice.
Besides that, after classes, our campers are encouraged to use Chinese in their daily activities as well. No wonder their Chinese level is increasing day by day, along with knowledge and understanding of Chinese culture.
Take a look at what campers have written this week about their camp experiences.
01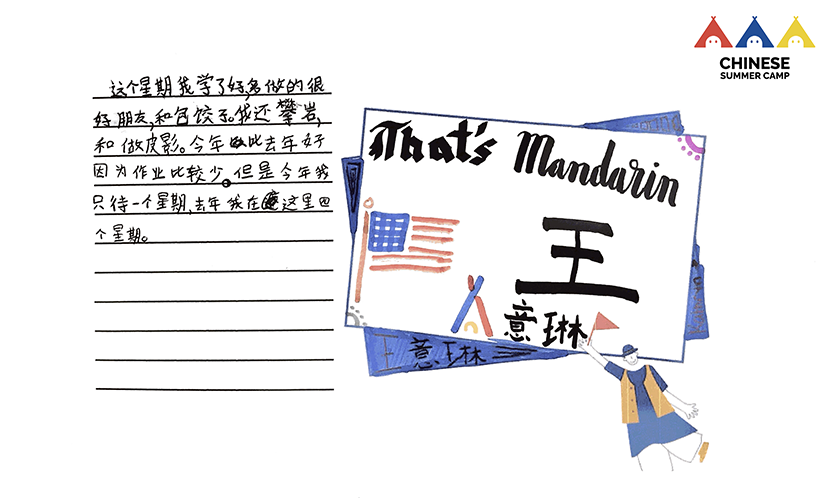 This week I made some new friends and also learned a lot (I know how to make Chinese dumplings now). I also took part in rock climbing activities and made Chinese shadow puppets. This year was even better than the previous one because we had less homework to do. Unfortunately, this year I stayed just for one week (last year it was four weeks).

— 王意琳, JUNE 2019
02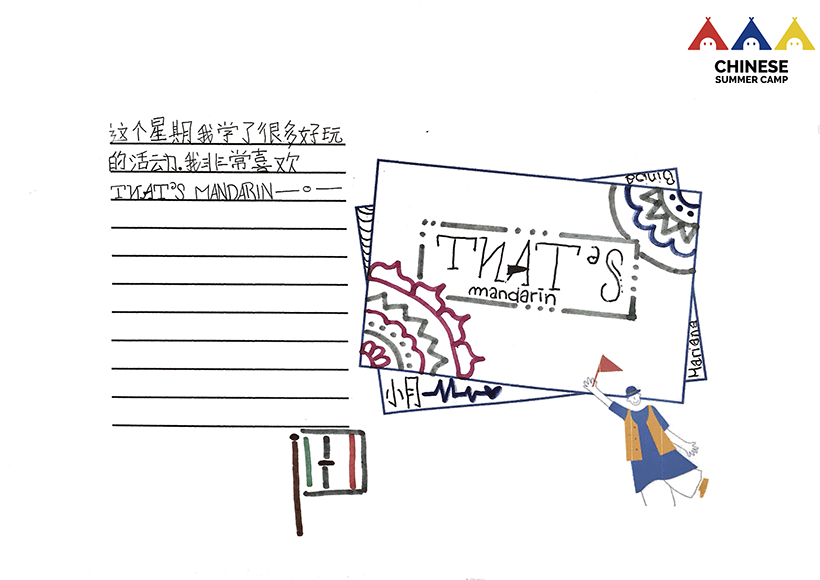 This week I participated in lots of interesting activities. I like That's Mandarin so much!

— 小月, June 2019
03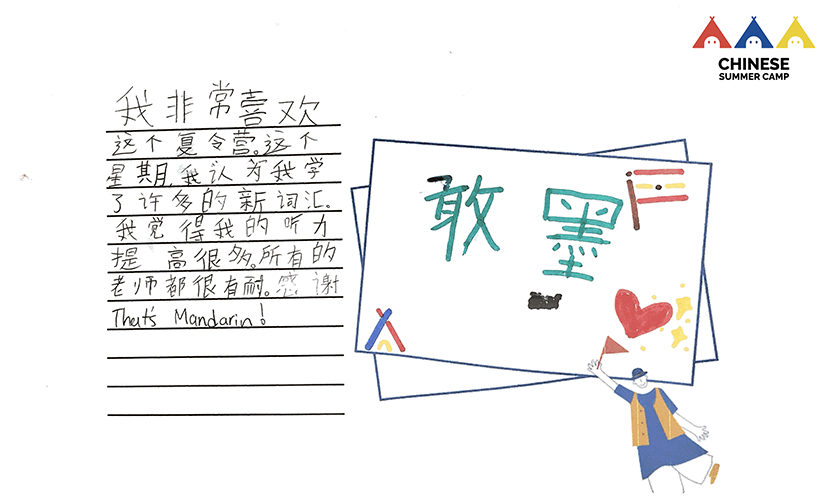 I really like this Summer Camp. This week I've learned plenty of new Chinese words. I think that my listening skills have increased greatly. All teachers are so patient here. Thank you, That's Mandarin!

— 敢墨, June 2019
04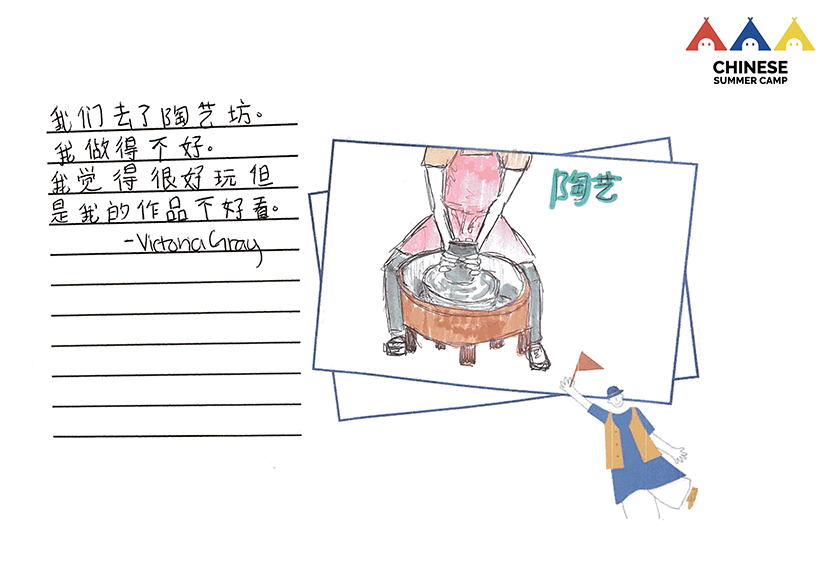 We went to a pottery workshop. To my mind, I didn't do well. It was really fun, but I think that my pot just wasn't that beautiful.

— Victoria, June 2019
05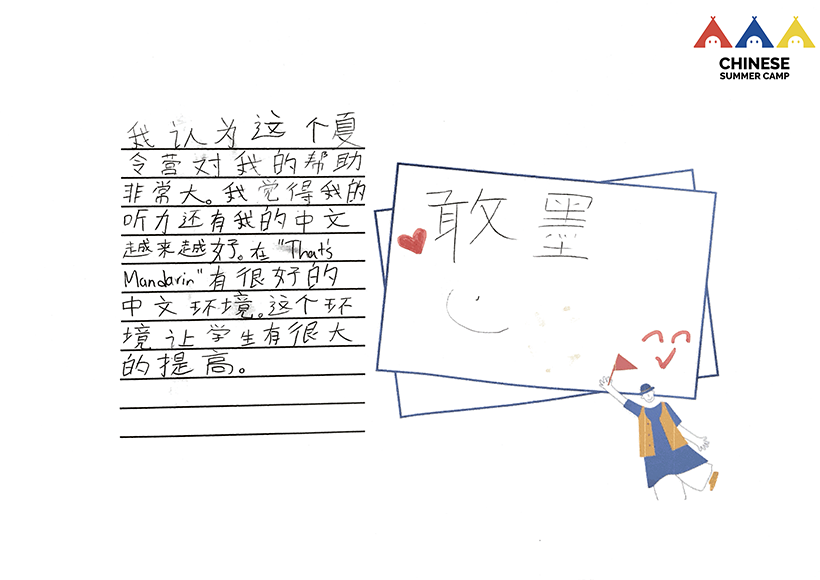 I think that this summer camp helped me a lot. My Chinese, especially listening skills, improved greatly. There is a great atmosphere at That's Mandarin, it helps students to increase their Chinese level.

— 敢墨, June 2019
06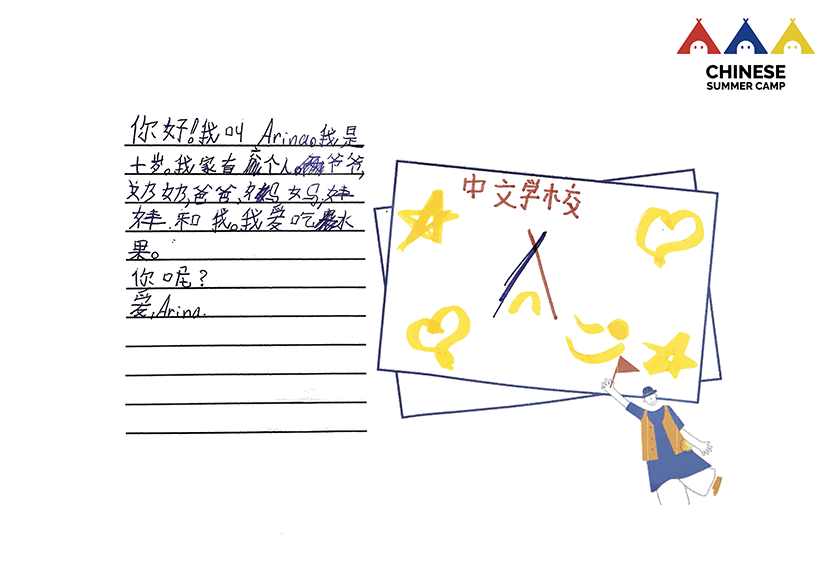 Hello! My name is Arina. I'm ten. There were six people in my family: grandfather, grandmother, father, mother, younger sister, and me. I like to eat fruit. What about you?

— Arina, June 2019
I really like bowling. We went bowling a lot with my family back in the US. I play bowling better than my elder brother. I feel really happy when I play bowling.

— Andrew, June 2019
08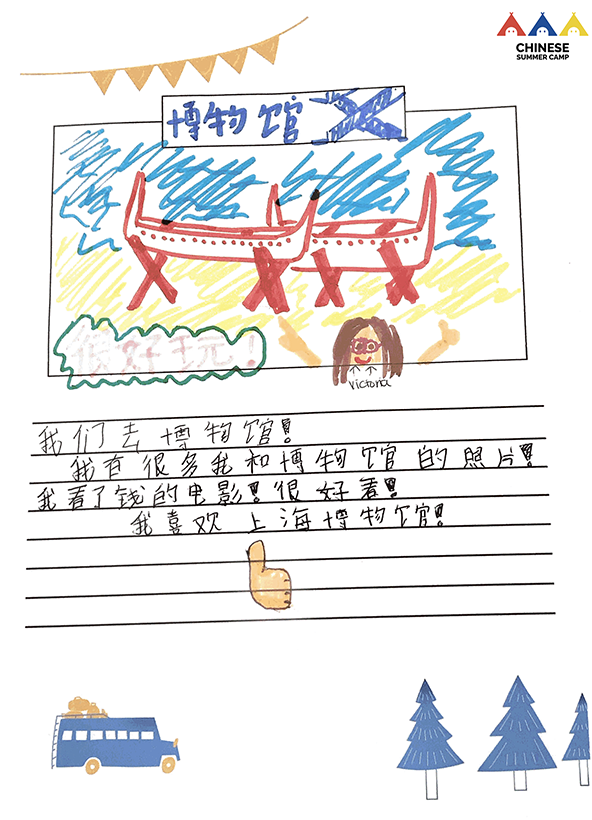 We went to the museum! I took lots of pictures of myself inside the museum! I even saw a movie about old money! Really interesting! I love Shanghai Museum!

— Victoria, June 2019