China is an interesting and starkly unique place to go for a vacation. For parents with young kids, Shanghai and Beijing are probably the easiest in China to navigate around with kids. With the modernity of these 2 cities, you won't have to worry about finding fun activities. If you and your family are coming to Shanghai for our Summer Camp China program this summer, here are the top 5 things you can do together during your trip.
1. ERA Acrobatic Show ERA 时空之旅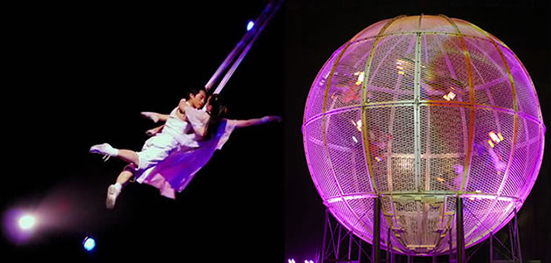 You may think this is just another acrobatic show, but it's not. It's Chinese and it's more than a human pretzels show. You will see a mixture of kungfu, balancing acts, and other stunts that you won't find anywhere else. They've got "jar juggling", "wheel of life", and multimedia magic among others. Kids and adults can thoroughly enjoy and be entertained throughout the show. It's currently rated at #4 on Trip Advisor.
WHERE
Shanghai Circus World 上海马戏城, No. 2266 Gonghe Xin Road, Zhabei District
CONTACT
kefu@itickets.cn / 021-66525468
WEBSITE
https://www.shcircusworld.com/
Show this to the taxi driver
请带我去上海马戏城,共和新路2266号
2. Natural History Museum 上海自然博物馆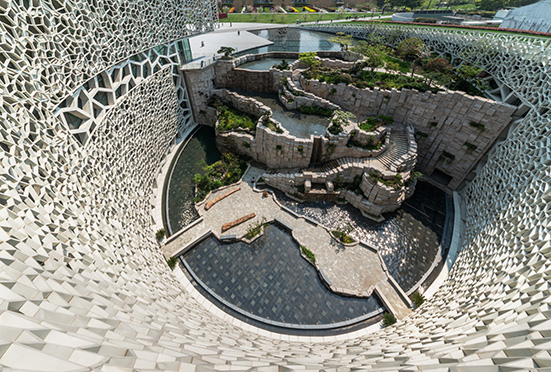 This museum is one of the best in China with an impressive architectural landscape created with a modern adaptation of uniquely Chinese traditional features. The museum also features a 4D theater, hands-on ocean life exhibit tanks, and animal specimens like no other, such as the Yangtze Alligator, pandas, giant salamanders, etc. The exhibition showcases 10,000 artifacts from seven continents while also representing the Chinese tie to the natural environment and life.
WHERE
Beijing West Road No. 510, Jingan District, Shanghai
CONTACT
+86-21-62620280
WEBSITE
https://www.snhm.org.cn:7070/eg/index.htm
SPECIAL NOTE
Closed on Mondays (except national holidays)
Show this to the taxi driver
请带我去上海自然博物馆, 北京西路510号,近石门二路
3. Playing in The Park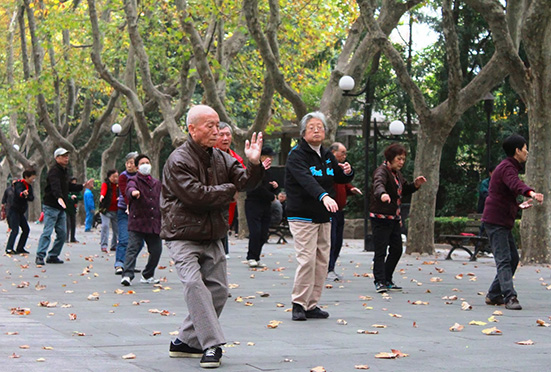 Every morning and especially on weekends, Chinese people love to gather at the parks and do various activities like playing chess, cards, mahjong, taichi, and especially dancing. You will hear loud music blasting with rows of aunties and uncles doing what looks like a line dance. It's a great way to keep fit and socialize. You will find the old people particularly friendly to children and foreigners in general and it's a great way for your kids to practice their Mandarin skills. Even if their Mandarin language ability is limited, they can still pick up some great Chinese dancing/taichi moves.
WHERE
Any park in Shanghai (People's Park 人民公园, Jingan Sculpture Park 静安雕塑公园, Fuxing Park 复兴公园)
WEBSITE
Please check Google map or Bing map for locations of the parks
Show this to the taxi driver
请带我去[enter park name]
4. Shanghai Disneyland 上海迪士尼乐园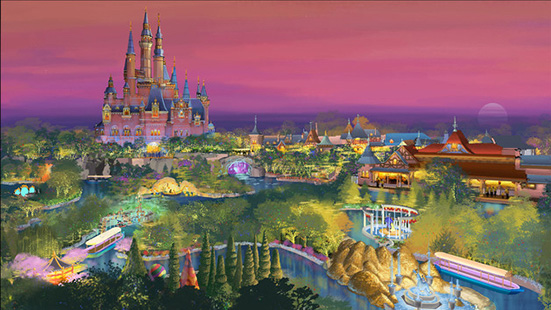 This is probably no contest to the original Disneyland in the USA, but this is still a noteworthy Disneyland Park. It has created much anticipation since 2 years ago and finally will officially open this June 2016 with authentic Disney characteristics and a distinctly Chinese theme. Some rides and features can only be found in this location. You can read more about it here. As Disney claims, it's supposed to be the happiest place on earth. It's probably worth a visit. Getting a ticket might be difficult so we suggest booking it as early as possible.
WHERE
Pudong New Area, Chuan Sha 浦东新区 川沙新镇
CONTACT
400-1800-000
WEBSITE
https://www.shanghaidisneyresort.com/en/
Show this to the taxi driver
请带我去上海迪士尼乐园
(or take the Shanghai metro Line 11 to Shanghai Disney Resort Station)
5. Legoland Discovery Centre 上海乐高探索中心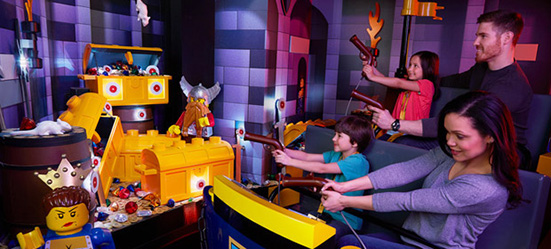 This indoor playground was opened last year and from what we've heard it's fun for young kids (aged 3-10 years old) and perhaps for adults young at heart. They've got a 4D cinema and 10 themed areas that are designed to bring out your kids' creativity and keep them occupied.
WHERE
No.196 Daduhe lu, 2/F
CONTACT
021-22872188
WEBSITE
https://www.legolanddiscoverycenter.cn/shanghai/en/holding/
Show this to the taxi driver
请带我去大渡河路196号长风景畔广场
SPECIAL MENTION: Cooking Class at That's Mandarin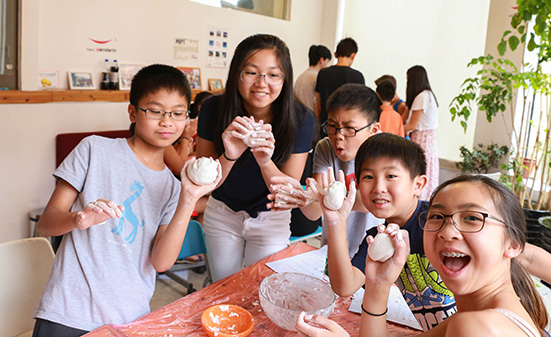 We can't resist and just have to promote our own Cultural Events! 🙂
Every bi-weekly at our Shanghai campus, we organize various cultural events including cooking classes. You and your kids can learn to cook famous Chinese dishes together, like dumplings, cold appetizers, etc. The best dish will win a prize! Not only will you learn cooking, but you will also get to know the origins of the dishes and learn some Mandarin words. It's a great way to bond with your kids and explore the flavors of Chinese food.
WHERE
273 Jiaozhou lu, Building 12, 3/F, Jingan District, Shanghai
CONTACT
+86 21 6152-0017
WEBSITE
www.thatsmandarin.com
Show this to the taxi driver
请带我去胶州路273弄,近新闸路
What other activities have you done or are planning to do with your family in Shanghai? We would love to hear from you! Comment on our Facebook or Twitter.
Disclaimer: That's Mandarin is not affiliated with any of the Top 5 businesses listed above. All activities are purely our suggestions.