About
Name: Fabien
Age: 17
Nationality: Sweden
What we learned about Fabien: Fabien is a deep thinker who works hard in every class. – Connie
Best Summer Camp Photos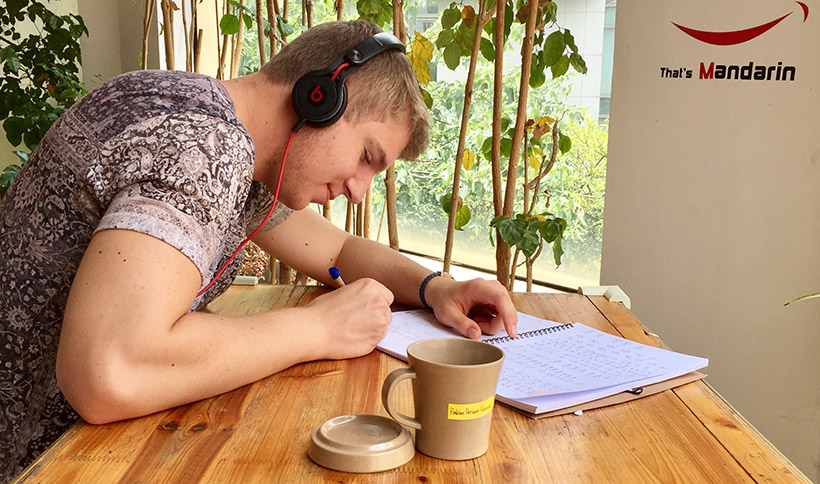 Fabien's Summer Camp Experience
Q: Did you gain a lot from your time studying Chinese during your time at Camp?
F: Throughout the course, the teacher has been very helpful, making sure everyone that I want to learn is what I do learn.
Q: How do you feel about your Chinese lessons?
F: I'm very satisfied because I believe that my teacher is very good and I like her a lot. And one reason would probably be that if believe it useful for me.I want to learn a specific area, she can change her schedule and make that happen. So I learn what I want to learn,
Q: Would you recommend That's Mandarin for students who are looking to improve their Chinese?
F: I think That's Mandarin does a really educational job and that's the reason I'm here. So I'm happy with them.