About
Name: Alfredas (Alisa's father)
Age: 6 (Alisa)
Nationality: Lithuania
What we learned about Alisa: She is always smiling and full of energy and enthusiasm. She is polite to teachers and friends to friends. – Sunnie
Best Summer Camp Photo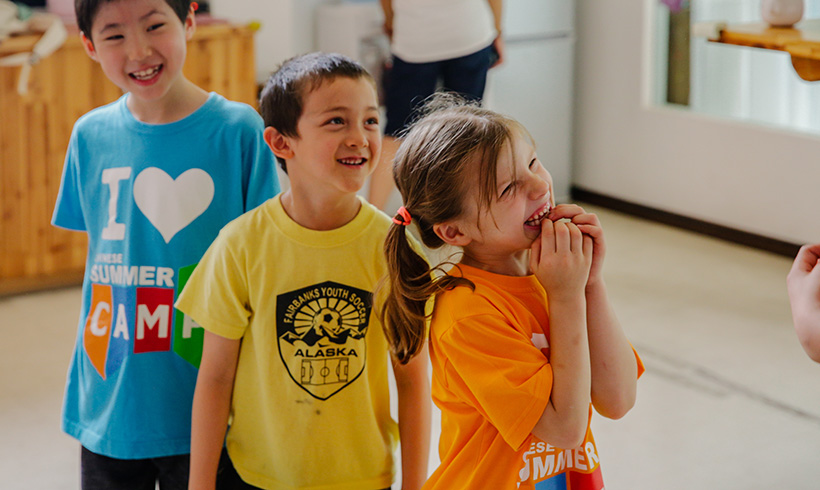 Alisa and Alfredas' Summer Camp Experience
Q: What do you think about the activities & classes that were planned for Alisa?
A: I think it's great. I think it's a good mix of something that is kind of formal and stricter and something that is playful. Because every time she comes back, she comes back with all these different stories about, well – she has – first of all, she has an exercise book with all the words that she learned. Also, she has masks. She tells stories about how she made dumplings and things like that. So I think it's a good mix between formal and informal.
Q: Has Alisa learned anything?
A:  Oh yeah. Alisa has learned a lot of words and she has learned a lot of cultural things sometimes we even speak in Chinese right now because I've just studied learning Chinese myself too.
Q: What attracted you to our program?
A: I think, if anything, I was only positively surprised about the whole experience. When she comes back home, Alisa is always, you know, very cheerful and very energetic. And she doesn't talk about teachers too much but I talk to teachers sometimes and the teachers always say that Alisa's very good and she's well-behaved so I'm happy about that. I'm less concerned about what Alisa says about teachers, I'm more concerned about what teachers say about her.
Q: What do you think of the school? (food, safety, etc.)
A: The food is great. Alisa's – she's a big fan of food in general so we're very happy that she's enjoying the food and I think safety-wise and location-wise, the school is a perfect location, so we're very happy about that as well… Another aspect, I think is very cool is that the class is full of all these different international kids and they get to know each other and get to meet each other. And all the kids that I've met were very friendly so we're very happy about that too.
Q: Will you come back next year?
A: Oh yeah, for sure. I think we're planning to come back here at some point and I think we're gonna continue with our studies here, both Alisa and myself.