About
Name: Jasmine
Age: 15
Nationality: UK
What we learned about Jasmine: She is a nice girl and enjoys making people smile and being sweet to others. – Sunnie
Best Summer Camp Photo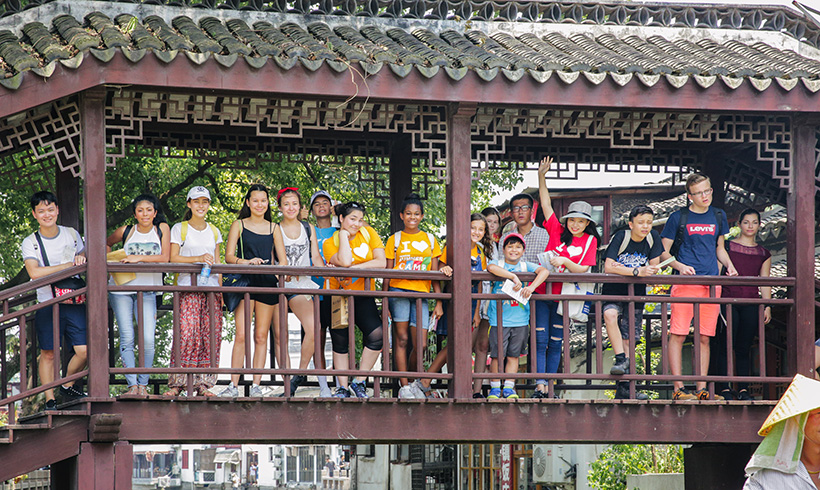 Jasmine's Summer Camp Experience
Q: Have you learned any Chinese characters or culture?
J: Yeah, we learned lots of characters and words. And yeah because we do cultural activities. Like we learn about the past and poems and teas and stuff.
Q: What about field trips?
J: We have the chance to navigate around Shanghai and visit new places which are so cool. And I liked going to the glass museum. It was really pretty and there are many activities. There's just a lot to look at.
Q: What makes you happy at That's Mandarin?
J: Making new friends, especially with the full-campers as I spent a lot of time with them. and the new experience being in Shanghai because it's my first time here.
Q: What do Summer Full Camp students usually do after school?
J:  So after school, we can do whatever we want. Most times we go shopping, we get drinks like bubble tea because there's a Coco that's really close by. On the weekends, we go watch movies and we go on long shopping trips and go out and have lunch.
Q: Do you like the environment at school?
J: Yeah, I do. There's a lot of room and it has everything we need and it's close to 7/11. And the food is really good. There's a great variety… There are a lot of choices and as I'm vegan, it's still really easy and the food is still really good.