About
Name: Jennifer (Benjamin's mum)
Age: 12 (Benjamin)
Nationality: USA
What we learned about Benjamin and Jennifer: Benjamin has a great personality and he is quite smart. Jennifer is very supportive and always smiling. — Connie
Best Summer Camp Photos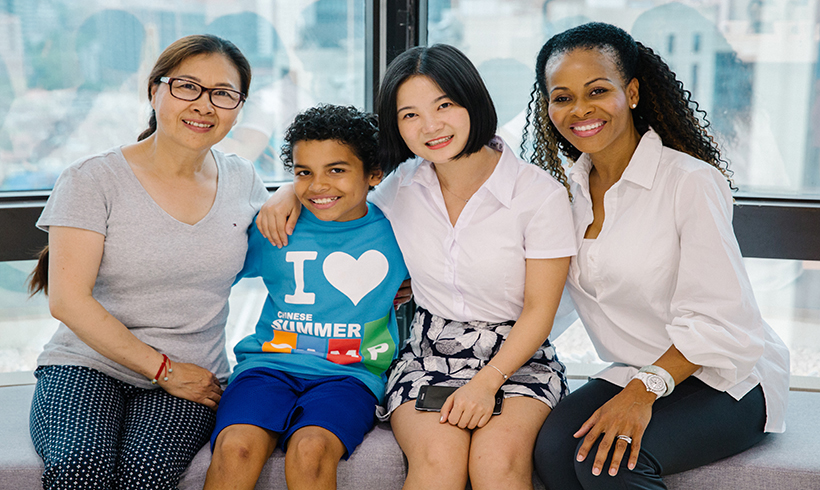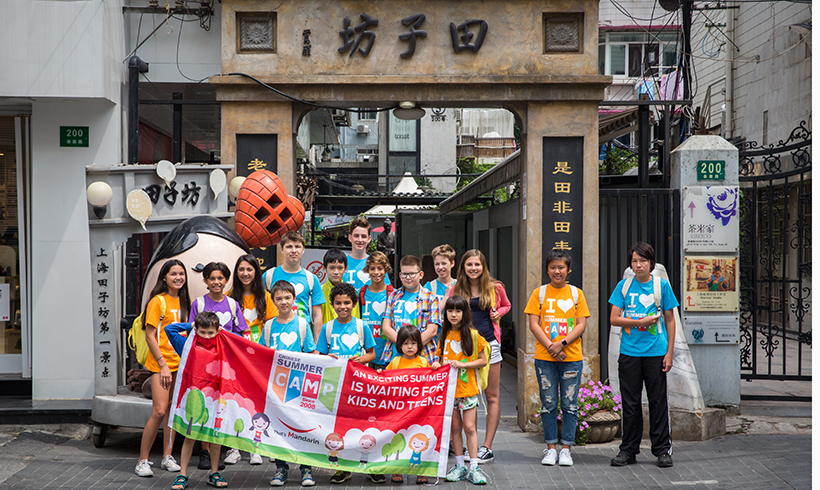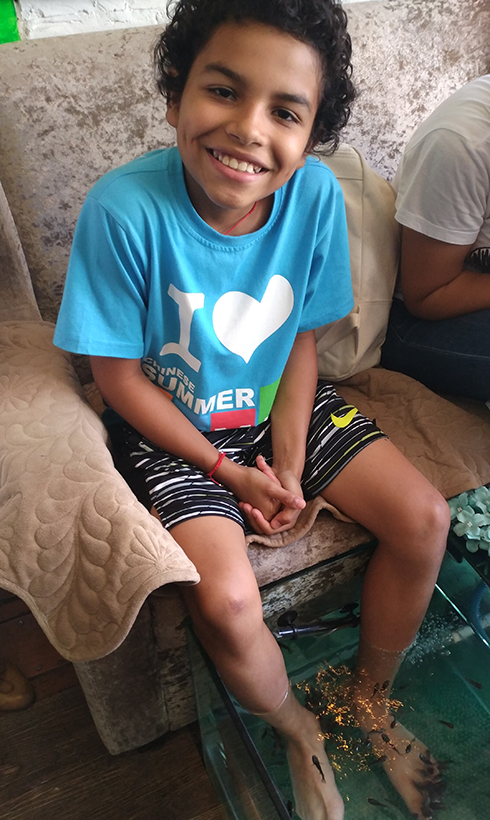 Benjamin and Jennifer's Summer Camp Experience
Q: How long have you been in China and how did you hear about That's Mandarin?
J: We have been here for three weeks now. We've been at That's Mandarin for one week. I actually found out about it online. I did some research and we were looking for a fun program for our son and we thought That's Mandarin would be a great choice.
Q: Do you like our activities and classes?
J: That was one of the things that attracted us to That's Mandarin. We wanted him to have a somewhat a structure so he would do reading, he would do writing, and he would practice his characters. However, we wanted a program that was not so rigid. We wanted one that would allow him to be creative and to learn more about the culture – the people. So that was one of the main draws that your atmosphere was gonna be relaxed and a fun way for him to learn more.
Q: What does Benjamin feel about our Summer Camp?
J: Benjamin's excited about going to class and coming into the school. So those are great indicators that he is having fun. He's learning, he comes and he shares with me all the different things that he does during the day and the fact that he's making lifelong friends is an added benefit so I'm very thankful for that.
Q: Did Benjamin mention any particular activity to you?
J: He loved the writing, he loved being able to put the sentences together and to be able to be independent, I think, in that aspect.
Q: What surprised you about That's Mandarin?
J: I think it's amazing and each kid, no matter where they're located, should be afforded the opportunity to come and to learn about a different culture. That's number one for us. The language is super important to us but I would like for him to learn about the people because that's where his memories are going to be based so that was very important to us…
Q: How do we compare to other language schools?
J: The fact that That's Mandarin was not a complete school of just children from Shanghai but children around the world, made it feel like such an international experience for him. So that is something that is hard to find and I think That's Mandarin does a great job of doing that.
Q: Will you come back next year?
J: We'll be back. We'll be back for sure. And hope to bring more friends with us. It has been an amazing trip, an adventure that Benjamin will hopefully never forget. Neither will I.