About
Name: Connor
Age: 8
Nationality: UK
What we learned about Connor: He is smart, polite, and sweet. He welcomes surprises in his life. One of his favorite questions is: would you rather A or B? I already miss him and his questions. – Michelle
Best Summer Camp Photos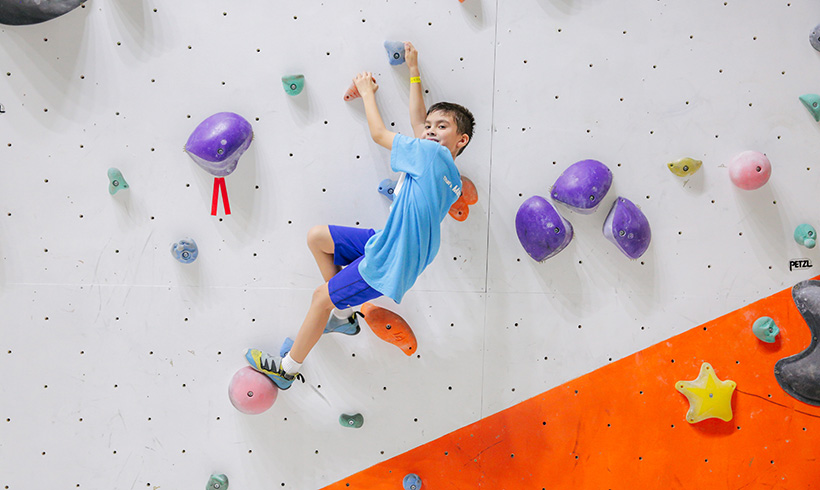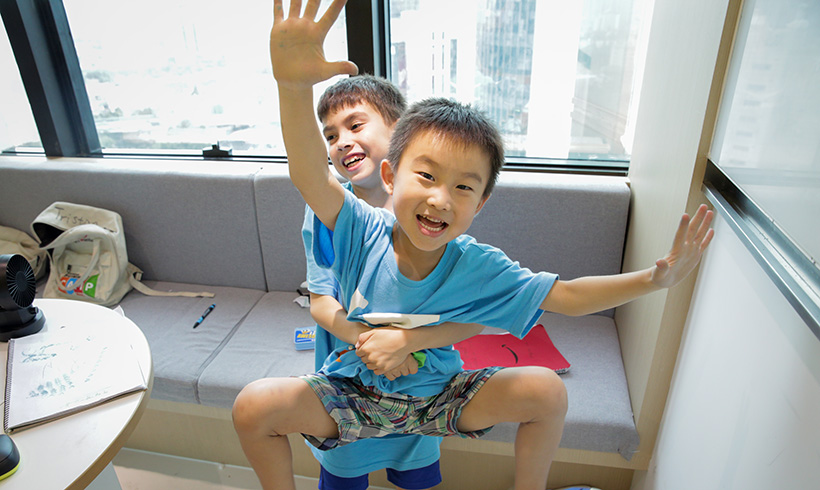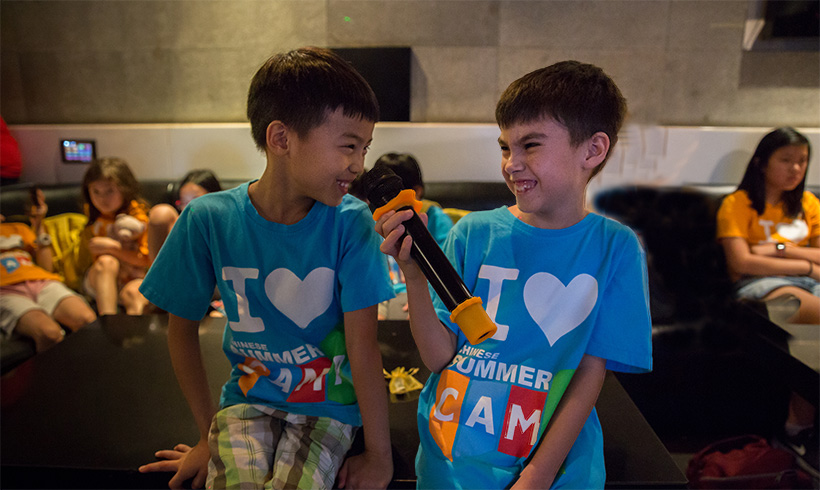 Connor's Summer Camp Experience
Q: Have you learned anything at our Summer Camp?
C: I learned loads of Chinese characters like 他们,我们, and 您好. I learned how to make new friends.
Q: What makes you happy at That's Mandarin?
C: Making new friends and going on field trips and learning. I made a lot of friends like Tristan, Brendan, Thibaut, and Joshua.
Q: What's your favorite field trip?
C: My favorite field trip was today's field trip when we did karaoke… because I like doing singing and using the microphone… I sang two Imagine Dragons songs, "Radioactive" and "Demons", and I sang one by Calvin Harris called "Summer."
Q: What else do you like?
C: I like the food. I like the T-shirt because it's my favorite color. I like the school bag because it has pockets in it.
Q: Will you come back next year?
C: Yes I think I'll come back next year. And I would let my friends visit the Chinese summer camp because I want to see if they will improve their Chinese or not.