About
Name: Elena
Age: 15
Nationality: Germany
What we learned about Elena: She is very nice to everyone and always loves to help others. – Fiona
Best Summer Camp Photos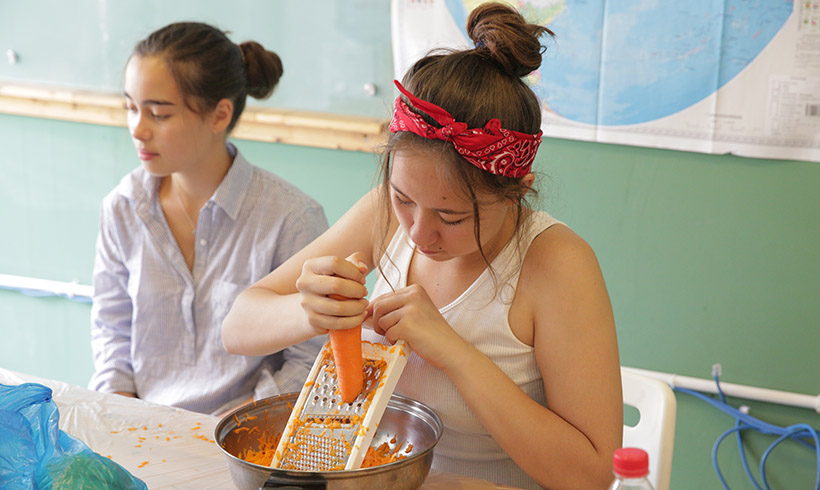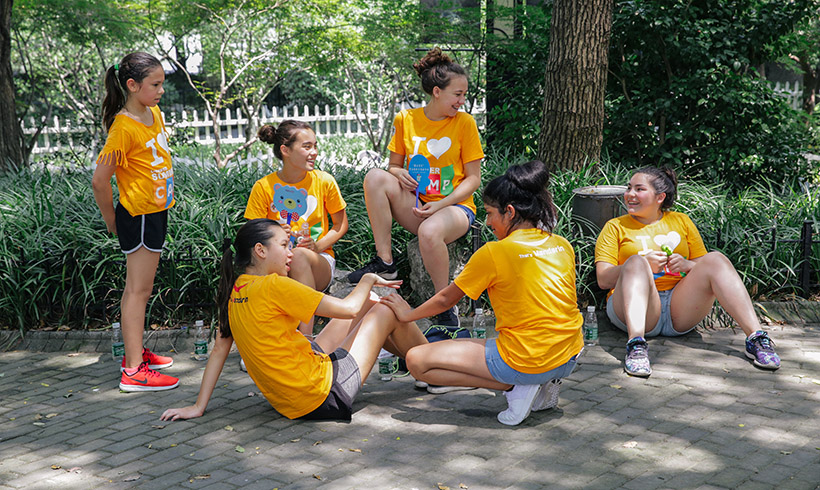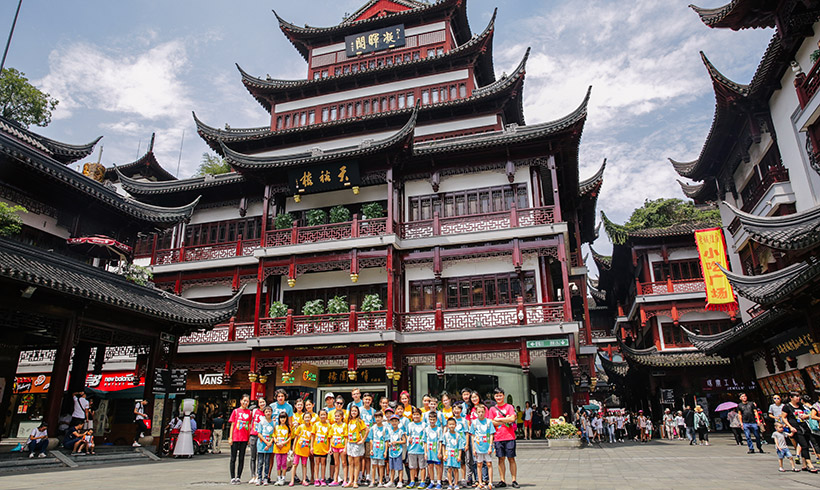 Elena's Summer Camp Experience
Q: What kind of classes do you have?
E: I have in the mornings usually we either have a field trip which can be extremely fun and then after that, we have three hours in separate sections. We have Smart Lingo which is where we learn some words, then we look at either a movie or a cartoon and then we write an essay about it.
Q: Have you learned any Chinese characters?
E: I learned lots of Chinese characters. I mean I have a whole book full of new characters that I learned. Every single lesson where we write our essay, we could always ask our teacher if we needed any help and it's been really helpful to learn all these characters. Oh, I not only learned Chinese. I've learned to be a lot more confident and independent in myself. I've learned how to make friends a lot easier, how to work in groups better, and lots of other things.
Q: Did you make any friends?
E: I've made plenty of friends here. I stay here at the full camp so I spend my whole day with the people that go to school here and then going to school, also meeting lots of kids that are a bunch of fun to play around with and like, the people that I'm living with are so much fun to be with.
Q: What makes you happy here?
E: It makes me happy that I can learn without like having any issues – I can learn – I have no shame in asking the teachers any questions because I know they're not gonna judge me for it. I love that I have friends in all my classes and that I can always have fun even when I'm learning something. And the most fun thing was to know that I was learning a lot and helping my future at the same time as having fun with a bunch of new people, international people that I met.
Q: What do you think of the accommodation?
E: I thought it was pretty decent. I mean, it's only for the while that I'm staying here. I love that I stay with one of the other students. I think it makes it a lot more fun and a lot less nerve-wracking to be in a country completely by yourself, and I thought like the hotel was good to stay in, and then dinner, breakfast, whatever, we could go out and get what we wanted.
Q: What about food and safety?
E: I think the food here at That's Mandarin was pretty good, especially because they have to get it in such huge amounts for all these students. Every day there was something that I liked and if there wasn't, there was always something else I could try.
I think it's extremely safe here like they make sure that it's all organized by all the teachers. There's always a supervisor there to keep you safe and there's no real issue with safety here.
And we have Summer Camp T-shirts and schoolbags. I think both of them make it a lot more safe when we're going on trips. I mean, they're certainly brightly colored so it's really easy to find another person like if you get lost, it was extremely easy to spot someone else out of the camp.
Q: Will you recommend your friends to That's Mandarin?
E: Definitely! If I were to explain this camp to my friends, I think I would explain to them that it's just a really fun place to learn Chinese, no matter what level you are at that time, and have fun and meet a bunch of new people.