About
Name: Emma
Age: 15
Nationality: USA
What we learned about Emma: She is super nice and polite. She enjoys reading books and has a desire to help one when needed. – Sunnie
Best Summer Camp Photos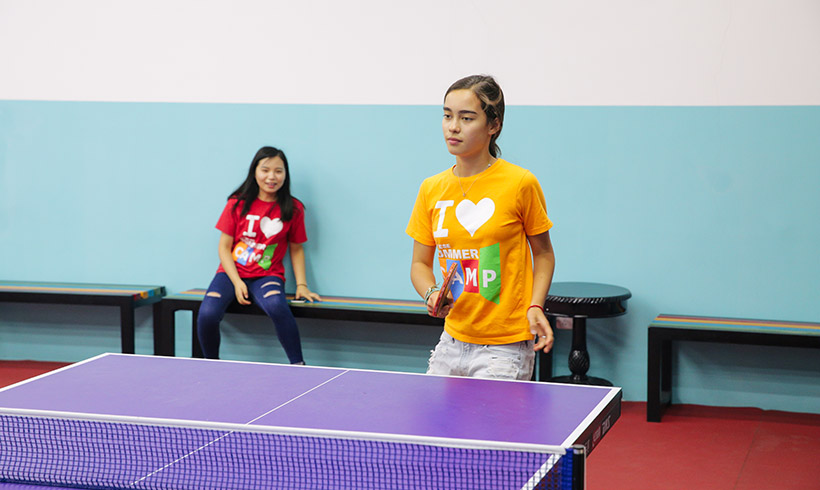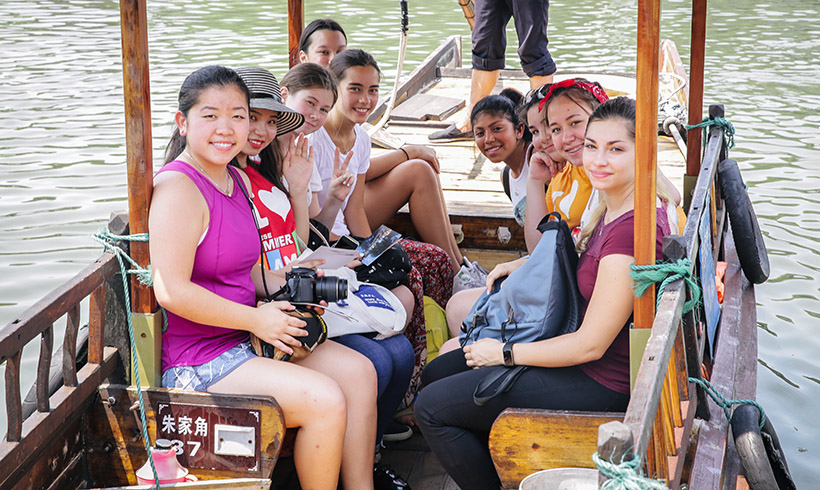 Emma's Summer Camp Experience
Q: What have you learned at That's Mandarin Summer Camp?
E: After Summer Camp, I've really learned a lot more than just looking online before and reading textbooks. I think a big part of this camp was learning about the Chinese culture and being able to tour around and look at all these different places here in China. I thought that was really cool. And about learning Chinese, I think they're really helpful. They're not easy but the teachers are really nice and professional.
Q: What's your favorite field trip?
E:  My favourite field trip was when we went to the water city and I really liked all the fancy shops and my favourite part was taking the boat.
Q: What are the most fun things here?
E: Probably meeting the new students and making new friends and just trying to learn Chinese with them. It's so fun to be able to work with people all over the world. Yeah, I've made so many new friends and it's been so nice, I'm gonna miss them all when I leave.
Q: Do you feel different about yourself when you are at camp?
E: In the beginning, I think I was out of my comfort zone, just being in the new city by myself. But then I think at the end, I've begun to feel more confident in not only my speaking but just in myself as a whole.
Q: Do you like our teachers?
E: Definitely. They did a really good job, making sure that we understood everything and they made sure that they were doing everything they could to help us like learning the most Chinese that we could. I really like how we kind of combine everything that we learn that day in writing a story.
Q: What do you think of the hotel?
E: Yeah the hotel is nice because it was super close to the school and it was in such a great location there were so many different shops and restaurants around it so every night we could just go out on our own and look and just explore the city really.
Q: What is the food like at That's Mandarin?
E: The food here, I really like it. I wasn't sure what to expect when I came here but I got to try a lot of new things and especially for lunch every day I really like how it rotates and we're never having the same thing twice.
Q: If explaining camp to your friends, what would you say?
E: I definitely would recommend That's Mandarin to my friends. I thought it was a great experience. I thought I learned a lot of Mandarin and that I also learned a lot about the Chinese culture and it was also just a lot of fun and you got to meet new people and make a lot of new friends.