There's no disputing that Chinese classes are appearing more often on school curriculum around the world. There are many reasons why Chinese – especially Mandarin – is a great language to learn; including the fact that China's economy has exploded in the last 20 years. However, it's not just China's growing economy and global status that makes Mandarin a good language to learn, it also has lots of other benefits, that can be especially advantageous for kids.
1. Chinese learning improves cognitive ability
Learning and becoming proficient in Mandarin has been proven to increase a person's cognitive strength. This is because, unlike most other languages, Mandarin requires the use of both sides of the brain (Wellcome Trust UK, June 2003), especially if you learn how to both read and write it! That means that Mandarin speakers tend to be proficient at both logical and creative thinking, giving them a head start in almost every school subject.
2. Chinese learning improves problem-solving skills
Chinese characters can seem like random lines on a piece of paper to those who have never studied the language however, all the components of the characters each have their own meaning or significance. Learning to differentiate between the different radicals, sound particles and meaning particles of a character to establish its meaning and pronunciation requires excellent problem-solving skills.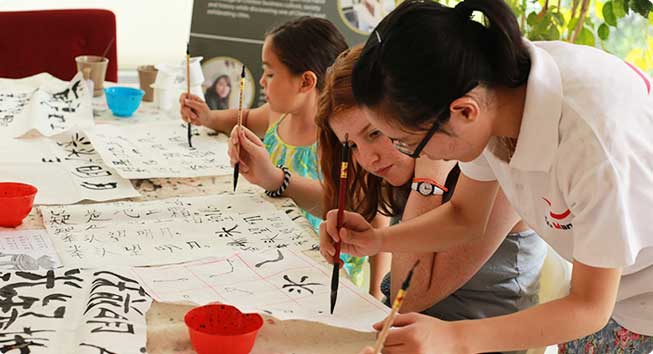 3. Chinese learning improves mathematics skills
The reason for this one might not be immediately obvious but, according to research done in 2001 by White et al, people who are able to read and write Mandarin have better all-round mathematics skills than those who can only read and write Roman languages. The researchers stipulate that this is probably because numeracy skills are deeply embedded into Chinese character writing. If you learn to write characters correctly, you need to be able to know or count the number of strokes, be aware of the correct stroke order, be able group characters and sections of characters into similar meanings and become proficient at recognising the similarities and differences between the different characters – all transferable skills to mathematics.
4. Chinese learning improves motor skills
Not only does character writing improve numeracy, it also improves motor skills and spatial awareness. This is because, unlike in languages that use the Roman alphabet where you write left to write, writing Chinese characters correctly requires hand movements in all directions – up, down, left and right. You also need good spatial awareness to make sure that each character is around the same size, no matter how many strokes it takes to write it.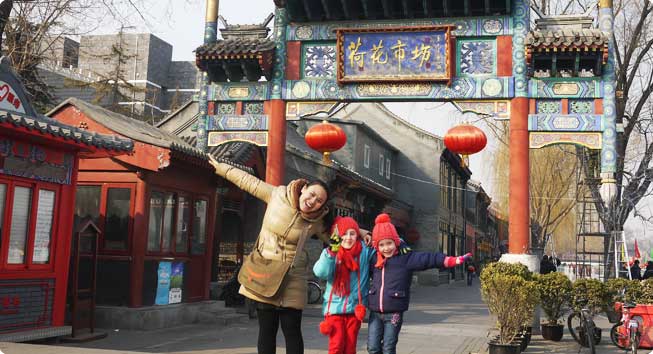 5. Better health in old age
One of the biggest benefits to anyone learning Chinese, not just kids, is the effects it has on brain health in later life. Because learning and speaking Chinese is such a great work out for almost all areas of the brain, it has been proven to reduce the chances of developing dementia, Alzheimer's and other related illnesses in later life.
So, not only will learning Chinese give your kid a head start when it comes to finding a job once they've grown up, becoming proficient in the language also benefits their education and their health in later life. If you didn't have a good reason to send them to learn Mandarin before, you certainly do now!
Don't forget, if you think an immersive Chinese language experience in China would be beneficial to your kid's development, we have Chinese classes for kids all year round at our campuses in Beijing and Shanghai. We also have action-packed summer and winter camps where you kid will experience the excitement of Chinese culture, visit some amazing places, make friends from all over the world and, of course, learn Chinese!